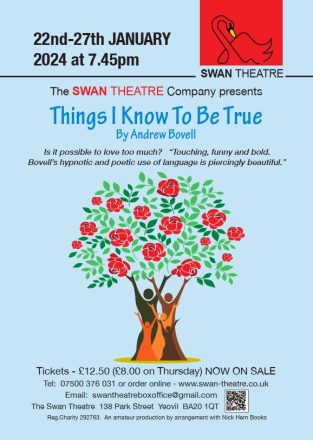 Date: 22nd January 2024 - 27th January 2024
Ticket price: £12.50 (£8.00 on Thrifty Thursday)
Bob and Fran have worked hard to give their four children the opportunities they never had. Now, with their children ready to make lives of their own, its time to sit back and smell the roses. But the change of seasons reveals some shattering truths, leaving us asking whether it is possible to love too much.
Things I Know to be True is a complex and intense portrait of the mechanics of a family, and a marriage, through the eyes of four siblings struggling to define themselves beyond their parents love and expectations.
Beautifully touching, funny and bold the play was originally premiered in Australia, before having its British premiere in 2016, where it had runs at Warwick Arts Centre, Chichester Festival Theatre and the Lyric Hammersmith.