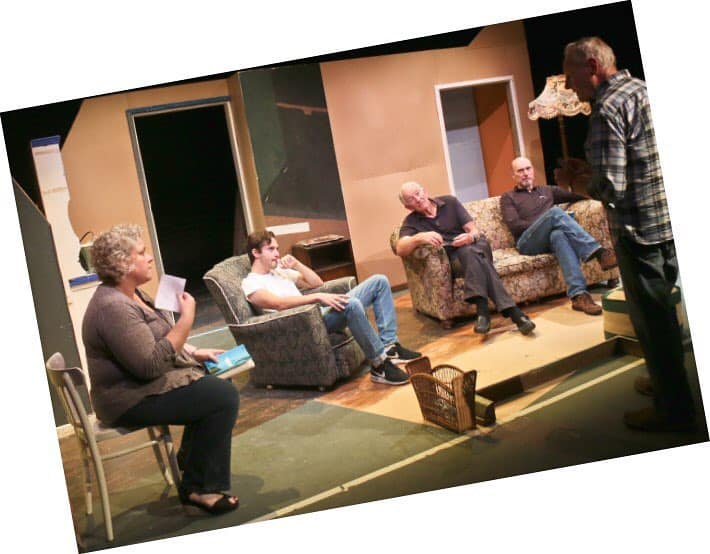 Reading & Auditions
Swan Auditions
Readings and auditions take place at the Swan Theatre.
Following a play reading, audition pieces are given out. There are usually 2 audition dates, however if you are unable to make either date you may be able to arrange an alternative with the Director. Auditions are relaxed and fun and rarely involve the learning of an audition piece, although familiarity with it and some characterisation are expected. You will be informed as soon as possible if you have been successful in securing a part, usually once the whole play is cast.
It is not Swan policy to telephone people and invite them to audition so, if you would like to be in a show, please do come along to the reading and the auditions.
The rehearsal period is approximately 8 weeks of 2-3 rehearsals per week, although this may increase over the 2 weeks and the weekend preceding performance.
Play - Go Back for Murder
Written by Agatha Christie   Directed by Rachel Butcher
Production dates – Monday 14th to Saturday 19th March 2022
Summary
'Go Back For Murder' by Agatha Christie is based on her novel, 'Five Little Pigs'. After a wrongly convicted woman dies in prison, it is up to her daughter to recreate the scene of the crime and exonerate her memory.With this being quite short notice and in the middle of the holiday season, please get in touch with Rachel Butcher at edandrach110@gmail.com if you are interested but can't make any of the above dates. Do come along!
Reading: at the Swan on Friday 10th December at 7.30pm (The bar will be open).
Auditions: Sunday 12th December at 2.30 or Thursday 16th December at 7.30.