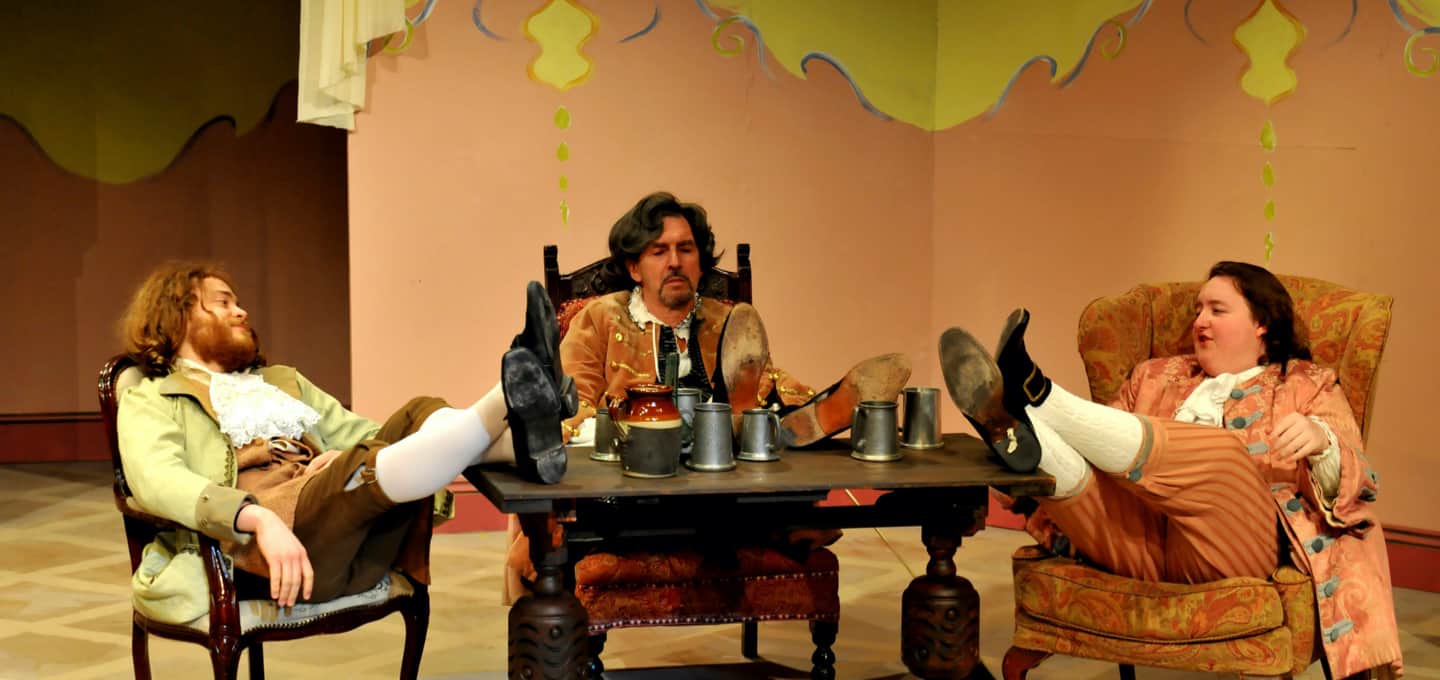 Annual General Meeting
2022 Annual General Meeting - May 3rd , 7.30 pm
Dear Member
As the duly appointed Returning Officer for the forthcoming Swan Theatre Company elections, I am writing to invite members who should like to play an important part in the running of the Swan to put themselves forward for election to the Committee.
These are the roles on the Committee which are due for re-election this year:
Chairman, currently Mark Payne, who retires after one year in accordance with the rules, but is eligible and willing to stand for re-election;
Secretary, currently Graham House, who retires after one year in accordance with the rules, but is eligible and willing to stand for re-election;
Treasurer, currently Alison Maynard-Griffin, who retires after one year in accordance with the rules, but is eligible and willing to stand for re-election;
An ordinary member, currently Annetta Broughton, who retires after three years in accordance with the rules, but is eligible and willing to stand for re-election;
A further ordinary member, following the vacancy which occurred last year. The committee co-opted Ann Lee to fill this vacancy and she is eligible and willing to stand for election.
There is, however, no reason why other paid-up members cannot stand for any of these roles and make an election vote necessary.
The timescale for the elections held at the AGM on 3rd May 2022 is as follows:
Request for nominations to be issued by 8th March (this letter);
Nominations to be received by the Returning Officer by 29th March;
Candidate biographies and other paperwork to be completed by 12th April;
Postal votes for those unable to attend the AGM in person to be received by the Returning Officer by Saturday 30th April;
Voting on all roles, as required, at the AGM 3rd May 2022.
The full membership of the Committee and how the various teams work, together with more detail about each of the roles mentioned above, can be found on the Swan website at https://www.swan-theatre.co.uk/how-were-organised/
Andy Taylor
Minutes of The Swan Theatre Annual General Meeting (AGM) held on Wednesday, 18th May 2021
Minutes of The Swan Theatre Annual General Meeting held at the Swan Theatre and by Zoom on Tuesday 18th May 2021
Background: Step 3 of the Government's Roadmap out of Lockdown having come into force on Monday 17th May, this year's AGM was held at the Swan Theatre.  A limited number of members were given the opportunity to attend in person, all members with email access were given the opportunity to attend via Zoom. The Accounts and Reports (with the exception of the Chairman's Report) were distributed in advance. Members without access to email were sent postal notification of the AGM and given the opportunity to request hard copies of the Accounts and Reports from the Secretary.
Meeting commenced at 19:00
Present at the theatre: Beryl Snadden, Geoff Kneller, Annetta Broughton, Alison Maynard-Griffin, Brian Williams, James Kneller, Adrian Harding, Graham House, Mark Payne, Robert Graydon, Dick Bennett, Lynne Bennett, Pax Cook, Joe Wainwright, Liz Holloway, Rachel Butcher, Ed Butcher, Roger Mumford, Vicky Hallett, Jane Barrett, David Riley, Peter Riley.
Present by Zoom: Adrian Harding, Graham House, Patrick Knox, Roger Chadbourne, Ann Cook, John Crabtree, Kim Rixon, Derek Marpole, Denny Robbins, Andrew Hastie, Jim le Feuvre, Tyrone Trower
Apologies: Mary Buckle, John Curry, Vivienne Evans, Elaine & Andy Taylor
Welcome (Beryl Snadden, President)
The President opened the meeting by welcoming everyone to the Swan. She thanked all those who have been involved in the recent and ongoing development, improvements and redecoration projects. Thanks to their hard work we can look forward to having a lovely theatre that is safe and comfortable. She paid tribute to Margaret Akerman, mentioning her love for the theatre and her interest in young people and thanked Robert Graydon for his recent piece in the newsletter.
Functional Reports
a) Finance (Alison Maynard-Griffin, Treasurer)
Treasurer's Notes to Financial Report
To coin a well-used phrase, the last year has certainly been "unprecedented". These accounts cover the year from 1 March 2020 to 28 February 2021 and therefore they look very different from the norm. It is almost pointless to try to compare them to the previous year, but I'll give it a go!
As there were no Swan Theatre productions in the year, the top section is blank, for the first time ever! For info only, the plays that were scheduled are shown below with the costs they have incurred to date. These amounts are carried forward to next year in creditors/debtors.
You will see that a figure of £1911 of historic prepayments has been written off this year. These relate to plays that we incurred costs for, but that were never performed or not designed to be performed. Some of the costs go back as far as 2013 and should not have been treated as prepayments at the time, but the accountants didn't know that the plays were not for performance. Most of the amounts are small, with the majority of the £1911 made up of That Good Night and Sing On, plays that didn't happen.
The final NTL performance we managed, of Cyrano de Bergerac, happened in February 2020, and the costs of £746 relate to that. Technically they should have been included last year, so a loss was not actually incurred.
Other income of £21095 – We received a Covid grant from SSDC at the beginning of the first lockdown of £10k, so without that our other income would be £11095. A further £5k donation came from the late Paul Edwards, leaving the majority of our other income to come from subscriptions and 200 club fundraising.  Very important sources of revenue when the theatre is closed.
On the flip side, the closure meant our overheads halved compared to last year. Exceptions being insurance and computer expenses (someone had to pay for all our lovely Zoom Committee meetings!). We received a refund from St John's Ambulance as we were shut, which evens out our spending over the two years. £455 was spent on PPE, but most everything else slowed to a trickle.
Balance Sheet – In September 2020 we spent £17250 on much-needed roof repairs which should last for many years. These costs have been capitalised and included in improvements to property.
Cash at bank stands at £79630 compared to £92128 in 2020. A decrease was inevitable given the pandemic, but we are still in a good position.
To summarise 2020/21, we made a deficit of £2657 on productions (due to historical write offs and timing of expenses, otherwise this would be nil), and a surplus of £6730 on day to day trading. With a vastly reduced depreciation charge, due to the previous property improvements "life" having expired, we have actually made a financial surplus of £859 this year, compared to a deficit of £1215 last year.
Thanks go to David Hallett of Read Accountants for making sense of my figures and finalising the accounts. I propose that we retain their services for next year.
No questions were received in advance concerning this report, nor were any posed at the meeting. It was agreed that the services of Read Accountants be retained.
b) Artistic Report (Mark Payne, Artistic Manager)
Mark opened by mentioning that, due to the current issues with the Indian variant of COVID-19, he was feeling slightly less optimistic that when he had prepared his report a week ago.
It would seem more appropriate to submit a blank piece of paper for this report given the closure of the theatre since March 2020. Most of us have had to go without any form of "theatrical fix" for more than 12 months now. Getting back on that stage and opening up I think will be a truly emotional experience.
There have been some online theatrical happenings – virtual play readings which have kept a number of our members entertained. These were inspired by Adrian and I am very grateful to him for taking a lead on these.
Moving forward we plan to present a similar round of plays to that was proposed pre lockdown, so Night Must Fall will resume rehearsal shortly, the set will be dusted off – literally, and we will open again on the 19th July. At this stage we are planning offer 50% of tickets on sale, but assuming the final lockdown easing happens on the 21st June the remainder of tickets will go on sale then subject to any govt guidance.
September brings us Macbeth, directed by Ian White – auditions will be held shortly.
Then in November we have Let It Be Me – this play was cast before lockdown, but a number of people are no longer available including the original director Andy Taylor.
In January we have a new addition to the programme – Di and Viv and Rose – a really super play which Alison found about three women who meet at university and grow old as friends… I am directing this.
In March we have Handbagged – a hilarious, even anarchic play featuring the Queen and Mrs Thatcher and their sometimes difficult relationship! All the supporting roles are played by a very small number of actors with lots of doubling and v quick changes. A similar genre to 39 Steps…. Robert Graydon directs.
Then in May we have a fantastic play The Thrill of Love – examining the events that let up to the murder committed by Ruth Ellis, the last person to be hanged in Britain. A really gripping and thoughtful piece of drama. Lyn Lockyer directs this one.
We hope that lockdown has created a pent-up demand for live theatre – for performing and for watching. We cannot assume the audience will return but I hope the programme will appeal.
Both Roger Chadbourne and Roger Mumford questioned the suitability of Let It Be Me. Roger Mumford in particular felt that a comedy might be a more popular choice for audiences as we proceed out of Lockdown. Mark responded that the Committee's considered view is that, despite the sensitive subject matter, it is an appropriate vehicle for the Swan. Although with dementia as its theme, the play is moving, funny and uplifting. Having been cast before the first Lockdown last year, the majority of the cast and crew are still enthusiastic and their loyalty to the production should be recognised. Currently the play is without a director following the move of Andy Taylor; if a replacement cannot be found that would be the appropriate time to consider other options.
Liz Holloway mentioned that she had not had confirmation that the tickets she purchased for the original dates of Night Must Fall had been transferred to the new dates. Jane Barrett mentioned that she had experienced difficulties in using a Swan tickets voucher. This issue will be taken up by the new Committee and members advised.
c) Marketing Report (Adrian Harding, Marketing Manager)
It is normal at this point in the AGM to present the statistics for the year – numbers of plays performed, seat occupancy and audience feedback. We would normally review the successes, and analyse the lessons learned. Clearly, in a year in which there were no productions, we have no such data to share.
Instead, the emphasis this year has been on keeping the membership informed, enlightened and engaged whilst the normal theatre-going activity has been curtailed.
We have done this by:
Revamping the Newsletter. We hope that you will have noticed that the Newsletter has been published monthly since November (rather than bi-monthly), features colour pictures, and includes positive stories about the improvements being undertaken at the theatre. I am eternally grateful to my two Co-editors, Elaine Taylor and Chrissie Mumford for doing such a sterling job in providing content, and Elaine in particular for proof-reading and distribution. Thanks also to Sheila Driver for coming up with the catchy name; "Cue Lines".
Virtual Play Readings. Although these might not seem to be directly related to Marketing, they have proved to be a tool for getting people together and showing to the membership that we are active. It has given us something positive to report in the newsletter to maintain regular encouragement and engagement. Feedback included: "It was a huge success and a lot of fun. So lovely to connect with other people, especially people that I haven't 'seen' for months." and "A great pleasure to have a local theatrical experience after all this time. We really enjoyed being in the audience and seeing so many familiar faces together again."
For the Future:
We have a new website in development. The Website is first and foremost the means by which people go to buy tickets to our shows – this process should be as streamlined and easy to navigate for the customer as possible. And it needs to be eye catching, but uncluttered and intuitive to use, as well as enabling tickets for multiple productions to be purchased simultaneously, and earlier than current practice. The design is progressing well and will be ready in time for the promotion and sale of tickets for "Night Must Fall". I am grateful to James Kneller, Ann Rigby and Annetta Broughton for being integral members of the New Website Team, and for their enthusiasm, constructive input and creativity.
Promotional Activity. With new productions on the horizon, the part of the Marketing Team which has been on furlough for the last 14 months will restart their activities to ensure that new posters and programmes are designed, that social media shifts up a couple of gears, and that all effort is put in place to ensure that members and patrons are invited back to the theatre and made to feel most welcome when they arrive.
As Marketing Manager, my ambition for the coming months is that the Swan will remain firmly at the heart of the Yeovil cultural scene and become the Glastonbury Festival of Yeovil with All tickets sold-out within 5 seconds of launch!
d) Facilities Report (James Kneller, Facilities Manager)
Obviously the last 12 months have not been what any of us would have wished for, but this period has at least given us a chance to make some timely improvements to the theatre.
Firstly, having to deal with COVID has meant that for much of the year we have had to either remain away from the theatre or where they have eased, work under restrictions. Part of my role is to cover Health and Safety and we have had to develop COVID secure routines and a COVID Risk Assessment to enable any activity in the theatre. Things like registering your visit, following the Covid Risk Assessment and Procedures and adhering to guidance on Masks and Social Distancing etc are not ideal, but they have allowed us to get on with some valuable work. I thank you for your patience with these. Thanks also to Geoff who has helped to get various bits and pieces in place such as Hand Sanitiser, Masks etc. Come June, we should be able to leave most of that behind, hopefully for good, albeit with no doubt improved habits re cleanliness and hand washing.
Next, a few words on our plans to extend / increase the size of the public space. These plans have not been abandoned, but at the moment it is difficult to know how and when we will be 'back to normal'. Whilst we are all looking forward to getting the theatre back open, it is not clear how quickly our audience numbers will recover, and it seems sensible to not overcommit our finances whilst things are uncertain. I think we would all agree that we have been extremely fortunate to have had strong reserves to see us through this period. We will continue to consider the longer-term plan for improvements, but these are now probably at least a few years away. In the meantime, we have spent some time developing those plans for which we received some expert help and advice from one of our members who is an Architect, Olivia Spall – our thanks to her. As Olivia has now retired, we have now appointed Youngs (architect & surveyor) to further progress the design and survey work.
During the period of the lockdown a number of significant jobs were identified that we felt needed addressing, and it has been the ideal time to get them done.
After a few years with the roof leaking (despite repairs), last summer we took the plunge and had a full replacement in Glass Reinforced Plastic. The job was well done by the contractor and it should see us right for decades to come, especially as it has a 25-year guarantee. The total cost was £17,250 inc VAT.
We also took the opportunity to investigate our electrical wiring and this confirmed that some was substandard. As a result, the Bar, and parts of the Stage, Auditorium and Lighting Gallery have been rewired. Most of this work was done by Dave Riley – our thanks to him.
Prior even to Covid, we had been considering options for Ventilation in the Auditorium, and this goes hand in hand with the Heating System. Both boilers were old and needing replacement. We now have a brand-new heating & hot water system that will meet our needs. The replacement system will be more efficient and has increased the heating capacity for the building and has added more output to the Auditorium & Stage area. This system has been designed and installed by Colin Martin, who has contributed his expertise, qualifications and labour free of charge. Colin retires professionally this year and this job was his 'Swan-Song' – how fitting. We are extremely grateful to Colin for this contribution that has provided us with a fantastic new heating system whilst saving us a considerable sum of money. The cost of install (which is basically just the equipment) is approx. £10k inc VAT.
The pandemic has highlighted our need for some ventilation in the Auditorium, and after much research, investigation and discussion, we have now approved an installation scheme by Elliot's Ventilation which we are hopeful will be installed for our re-opening in July. The total cost of this scheme is approx. £26k inc VAT (plus some costs not covered by the contractor), however – as you will no doubt hear in other reports, we have had a direct contribution from SSDC of £12,500 towards this project, along with other grants that have helped to top up our coffers. Our thanks must go to Graham, who, with a bit of support from myself and Geoff has done most of the leg work on liaising with contractors, agreeing the scheme and getting the quotes. We must also thank Adrian who took on the task of getting the Grant approved from SSDC, which significantly reduced the dent in our finances.
As we had generally agreed that our longer-term plans for improving the public spaces would probably have to wait a few years, we discussed in committee what we felt we could achieve to refresh the public spaces prior to opening. We decided to re-vamp the Foyer and Bar, with both getting a makeover with new décor, fittings, carpet and colour scheme.
Fitting the new down lighters in the Foyer meant lifting the Green Room floor, so the opportunity was also taken to completely relay this to resolve the terrible creaking!
This work is nearing completion, and I really can't wait to see it finished – it will be a brilliant way to welcome people back to our theatre.
Most of this work has been carried out and organised by Swan members and there are many to thank. Graham & Annetta did a lot of the planning and interior design work with Annetta's brilliant artistic vision behind the re-vamp. David Riley has been ever present to take care of all things electrical. Dick and Mark have both organised and driven a significant part of the replacement of the Green Room floor, and Geoff has facilitated a lot of the preparation and finishing work around the heating installation, and there have been many others who have helped. At times, the Swan has looked like an actual bomb site, but it is really coming together – so again a massive thank you to those people who have put in loads of hours to get this all done.
When you're next at The Swan, you will get an idea of all the work that has been going on and will that there is probably still quite a bit to do to get us ready for reopening in hopefully about 2 months' time. That time will no doubt pass quickly, so I would ask those of you that can spare any time to help to get in touch – it will be very much appreciated!
Looking to the future, we are all hopeful that The Swan will get back to what we do best, and the maintenance will no longer be centre stage. It will however continue to tick along and there will be a continued need for your help to keep on top of things, so please do continue to volunteer, as many of you do so often.
Peter Riley congratulated all involved in improving the theatre infrastructure over the past 2 years. He asked if the Committee had considered commissioning a full structural survey of the building in order to check that is secure for the future. The Chairman responded that, effectively, this is already being done by Youngs as plans for the development projects emerge. A number of failings in the structure have been discovered and are being addressed.
Roger Chadbourne asked if the new ventilation system will be noiseless (regulars in the auditorium will be used to current arrangements which are not). The Facilities Manager responded that, although not silent, one of the priorities was to source a system that was as quiet as possible.  
e) Chairman's Report (Geoff Kneller, Chairman)
Good evening one and all. It has been an honour and a privilege to be entrusted with the chairmanship of the Swan for the past 7 years, it has been very much a tale of 2 halves, or if you prefer 2 acts! Well not quite halves more five and half sevenths and one and a half. Before standing for this role I looked at the brief for the position of chair, it was quite clear to me, if somewhat short. My interpretation was 'To have a clear vision of the future to present to the committee as a forward plan, whilst maintaining current projects and facilitate the smooth running of the theatre. To provide an atmosphere free from prejudice, and equality for all.' Sounds straight forward enough! And so we proceeded with Act 1. We already knew that the Swan was successful and produced high quality productions, this I inherited. So, what were my concerns and vision. What could I bring to the Swan without upsetting the intimacy and great acoustics of our auditorium? And the answer was a more comfortable experience, more public space! I set about the idea of expansion, a modest affair to increase customer seating areas and a bigger bar to relax in prior and after the show! The committee became interested in the idea and decided to form a sub working group to expand on the plan. This was both a big energy boost with many ideas coming forward, but eventually our downfall in that we ended with an unmanageable plan way outside our budget! The spin off from this was that small changes made in the pricing and sales at the Swan to facilitate a building programme generated a healthy bank balance, I am disappointed about the low take up of tickets for our monthly prize draw as this gives us a steady income to grow our building reserves.
At this point the Chairman thanked those members of the Committee who had provided reports. He also thanked all those who had been working to maintain and improve the building during the pandemic. He thanked Elaine and Andy Taylor for the contributions they had made as Membership Secretary and Licencee respectively and wished them well following their move to Lyme Regis. He welcomed Vicky Hallett who will shortly take over from Andy as licensee. Geoff mentioned that although he had not sat down to count them, we should reflect on those who have passed away during his 7 years as Chairman and without whom the Swan would not be what it is today.
Then we came to Act 2, which was not an act at all – darkness – COVID and closure. Probably the most difficult period of all. We were fortunate that due to our increased reserves along with some government business support grants, there was no question about our survival! Indeed, the decision was taken to carry out improvements to future proof our building for the foreseeable future. These were targeted at customer comfort, upgraded heating, a new ventilation system. A new roof to keep us dry, warmer in winter and cooler in summer! This led on to big upgrades to our electrical system and flooring, redecoration and a general freshening up. We still have things in the pipeline, so we still have a journey to go on, but for now a few people have done a great job. Two members benefited from this as we hired them professionally, however both have gone far and away past their brief without charging us all their labour. They are Colin Martin and David Riley; thank you both. Dick Bennett led the team of people providing general labour and Annetta Broughton has covered the interior design work. Graham House has been leading the 1st and 2nd fixes, whilst Adrian Harding took on funding applications from me. These have been the key people, there are many more that have given support in the background. Another significant event which happened some time ago was the relocation of the low beam in the foyer, this was facilitated by a mystery donation, I can now reveal that he now wishes for it to be known that our benefactor was indeed John Curry, one of our longest standing members and a heartfelt thank you goes out to him for this act of generosity.
I have not run the Swan for the last 7 years, I have not saved it from COVID, I have not produced the plays, sold the tickets, sold coffee, manned the bar or ushered all on my own. This has been a team effort and over the years I have had great support of various committee members both past and present, great support from members fulfilling all the roles needed to run a successful business. I thank you all. I am disappointed that my vision has not materialised in full, but I hold out hopes that one day it will, and I know I will be leaving the Swan in good hands. I wish everyone great success for the future and assure you of my ongoing support.
Election of Officers (Dick Bennett, Returning Officer)
In accordance with the Rules, the positions of Chairman, Secretary and Treasurer must be re-elected each year. Geoff Kneller, having served a term of 7 years as Chairman, was ineligible for re-election. There being a single nomination for each of the vacant positions, with the exception of one Ordinary Member, the results were as follows:
Chairman – Mark Payne – ELECTED
Secretary – Graham House – ELECTED
Treasurer – Alison Maynard-Griffin – RETURNED
Facilities Manager – James Kneller – RETURNED
Artistic Manager – Robert Graydon – ELECTED
Marketing Manager – Adrian Harding – ELECTED (having been previously co-opted into this position)
Ordinary Member – Brian Williams – ELECTED (having been previously co-opted into this position)
There remains one vacancy for an Ordinary Member and the Committee will seek to co-opt a suitable person into this position.
Mark Payne, the new Chairman, addressed the meeting on the contribution Geoff has made over the past 7 years.
The AGM concluded at 20:10