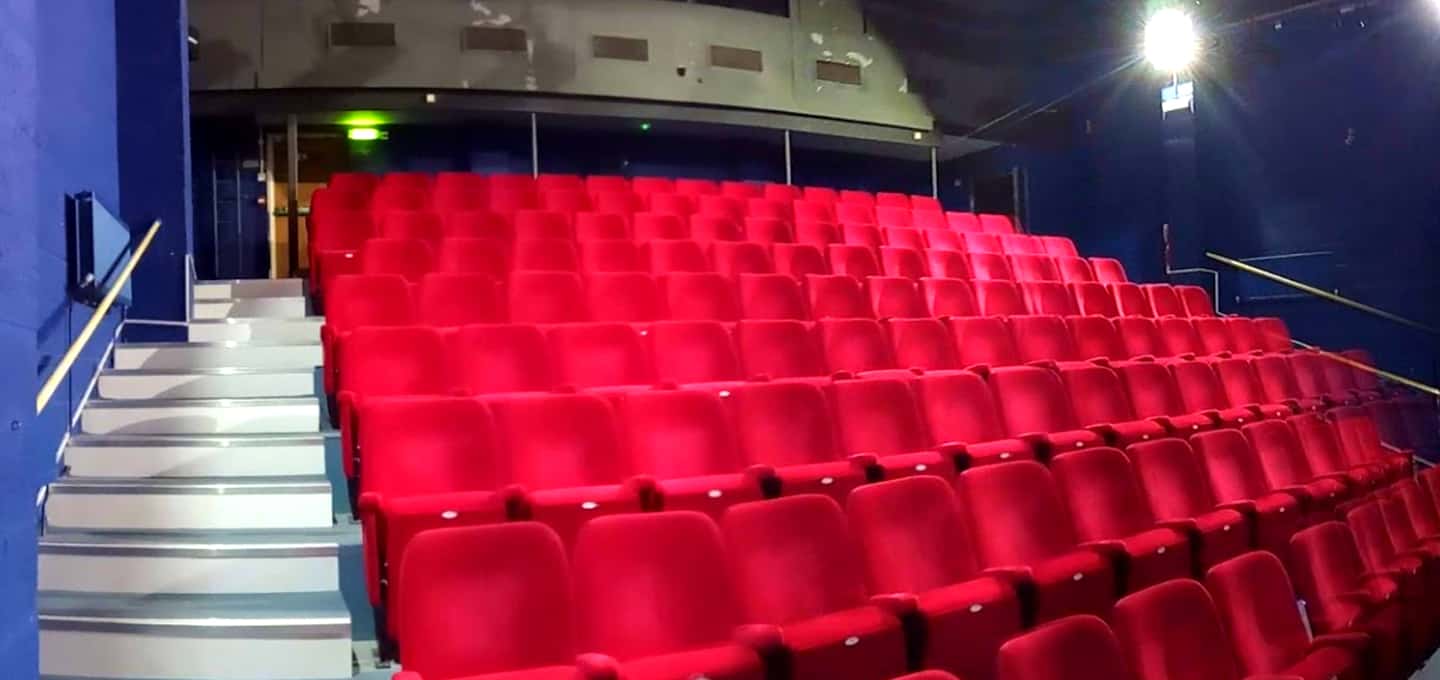 Directions & Parking
Directions
The Swan Theatre is located in the centre of Yeovil on Park Street. We can be found just off the A30 roundabout by taking the exit for Coopers Mill/Goldenstones Leisure Centre on Brunswick Street and continuing past these up the hill towards the Town Centre. We are then located on the corner of Park Street on the lefthand side. Please note there is no parking at The Swan Theatre – please see below for parking details.
Parking
Public parking can be found a few minutes walk away at the following car parks. Stars Lane Parking (located near Cineworld) South Street Car Park or Coopers Mill/Goldenstones car parks on Brunswick Street.
In the interests of safety and maintaining good relationships with our neighbours and the local police, when visiting the theatre please have concern for local residents and other road users.
Please do not park:
On the grass verge by the Swan Theatre Car Park;
On the residents tarmac area adjacent to the Theatre; On any road marked with double yellow lines, especially opposite the Theatre.                                                      On the lay-by near the Swan – this is for residents;
You may park:
After 6pm on the opposite side of the road, where it is marked with a single yellow line;
In any of the five car parks indicated on the map above – all within a 5-minute walk.
Please avoid dropping off passengers directly outside the front doors; this is on a sharp bend and is extremely dangerous.
Thank you for your co-operation